Spreading Christmas Cheer To The Families and Children of User Voice Council Members Nationally!
Christmas came early at User Voice this year! On Thursday 17th December we gave gifts from Kindness Offensive, a London based charity, to the children of members of our councils. We celebrated the festive period in our council venues nationwide.  It was a day full of happiness, laughter and hope for the year ahead.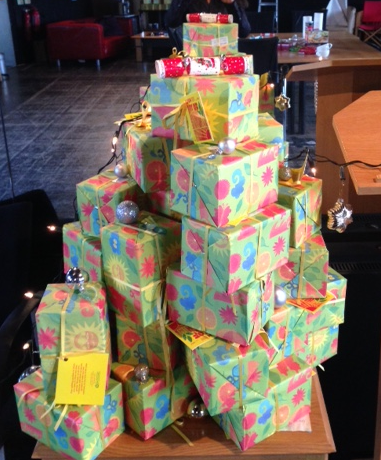 Christmas is a period of reflection where we look back at the year and highlight our accomplishments. That is exactly what our Council Members did. As well as reminiscing about their successes with User Voice, which was characterised by a Council Member as "nipping issues in the bud"; they recalled their own personal victories due to the support of their fellow council members and User Voice. One of our Council Members stated: "I have a voice now, people actually listen to me. I just want to keep that going and I'm never giving it up." This is what we at User Voice aim to achieve.